From postcards, leaflets and brochures, to newspaper adverts and newsletters, I have produced an array of creative copywriting for destinations far and wide. These have been for various campaigns, such as the launch of new travel seasons, late availability mailers and tourist board funded flyers. These are but a small selection!
Australia tourist board leaflet
This leaflet was funded by Qantas and the Australian Tourist Board and featured testimonials from past guests to support why Saga's tour to Australia is a once-in-a-lifetime holiday.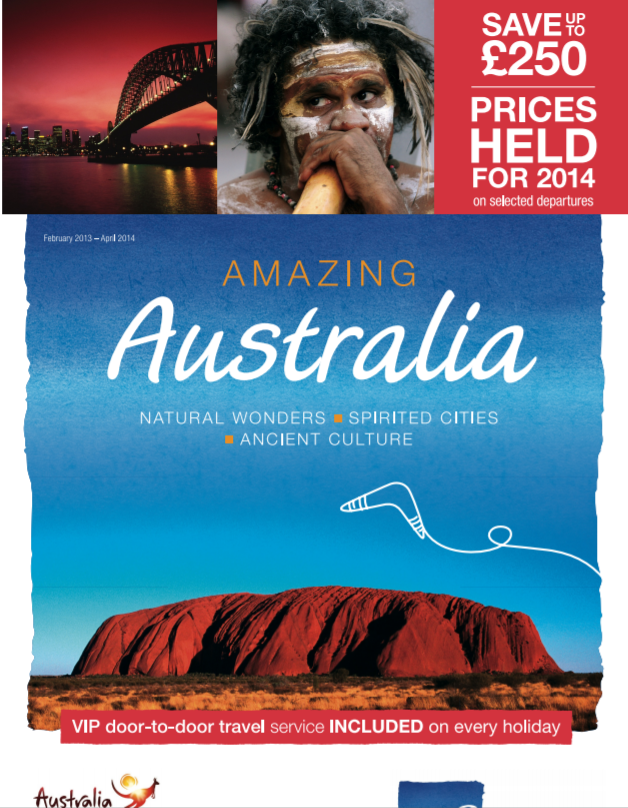 St Lucia leaflet
This leaflet pulled out some of the amazing experiences travellers could enjoy on the tropical island of St Lucia at the boutique hotel, Bel Jou.
Targeted cruise brochure
I was entrusted to write Saga Ruby's final World Cruise brochure. It was targeted at new bookers and focussed on the amazing destinations to be visited.
Billboards
Saga Cruises' and Spirit of Adventure billboards were strategically placed at the entrance to Dover Cruise Terminal and targeted at cruisegoers about to depart on their cruise. The key USPs were clearly highlighted to pull out the benefits of cruising aboard a small ship versus the larger cruise lines.